MP5 Module-F1C200S Solution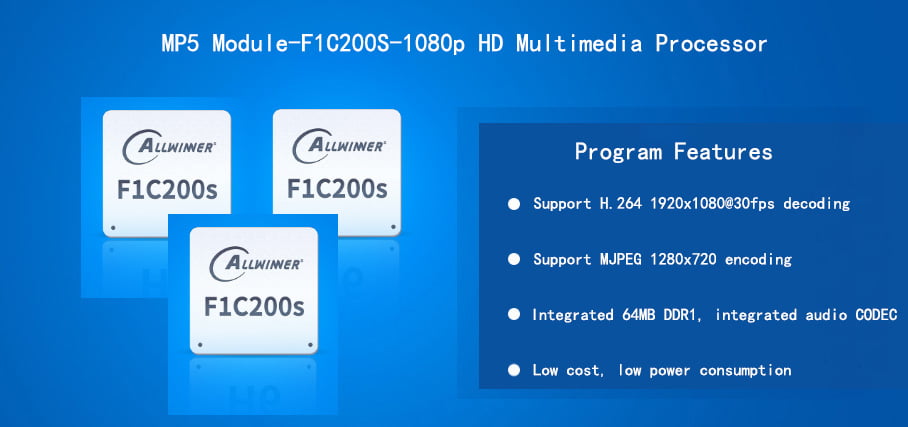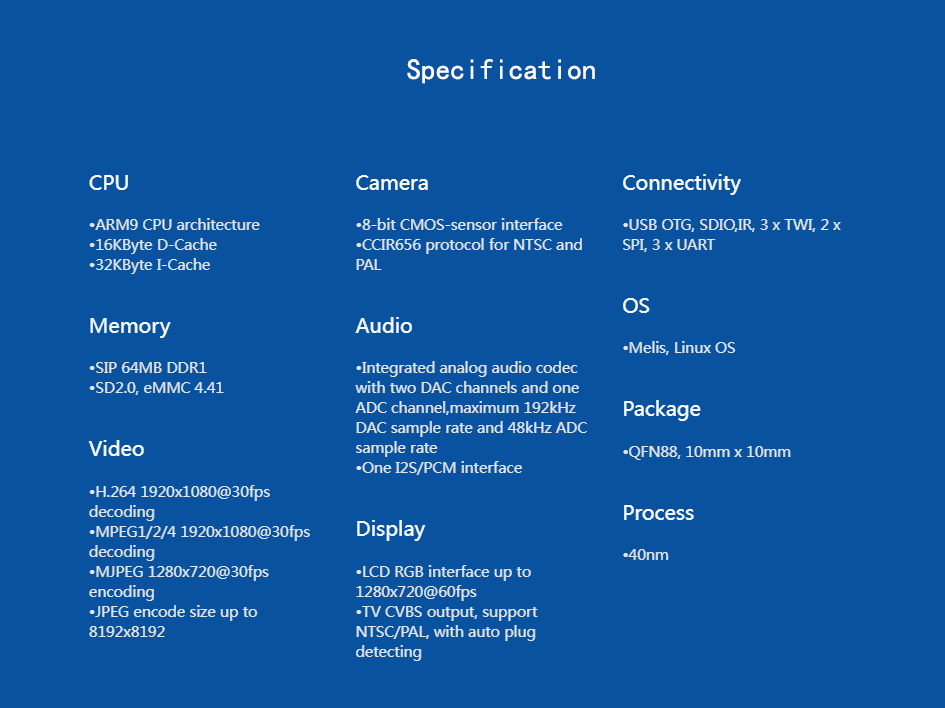 MP5 Module-Customized Solution-Example
        This product uses a dedicated hardware decoding chip to achieve full HD (1080P) MP5 decoding with a streamlined and efficient multimedia decoding system and the smallest size. It has rich interfaces, flexible configuration and stable performance. kinds of fields...
Product features (can be adjusted according to actual needs)
♡ Adopt customer-specified dedicated hardware decoding chip;
♡ with 512Mb DDR;
♡ Single 5V power supply, ultra-low power consumption;
♡ Flexible and customizable cool UI interface;
♡ Complete interfaces, simple peripheral circuits, and wide application range;
♡ Support RGB666 output (multi-resolution), support composite video (CVBS) output, expand VGA, YPBPR, S-Video if necessary;
♡ Support multi-format audio and video, support lossless music;
♡ Support two-way composite video input (CVBS);
♡ Two-channel stereo output;
♡ Support flexible touch screen operation (serial port touch or four-wire touch), which can easily share a touch screen with other vehicle-mounted devices;
♡ Support remote control and key input;
♡ Support SD card, USB and other storage devices, and can support large-capacity mobile hard disks;
♡ System firmware can be upgraded via SD card or USB;
♡ Small size (56.8mmX36.8mm thickest part is only 2mm), supports pins or patches, which is convenient for system integration.